Our Platforms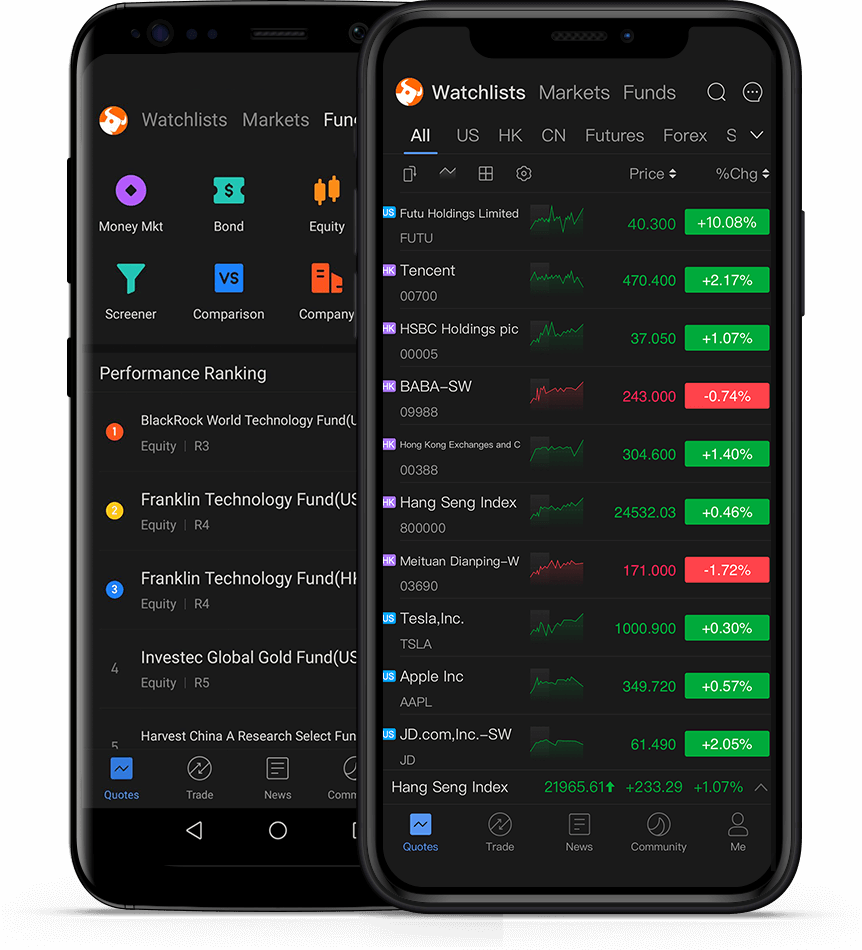 Futubull
A leading technology-driven online brokerage and wealth management platform
Futubull is our proprietary digital platform that allows investors to trade securities in various markets and surrounds this core trading functionality with a variety of products and services designed to facilitate the investing process. Specifically, Futubull provides real-time stock quotes, market data and news as well as an interactive investor community where our users and clients can exchange investment views and ideas.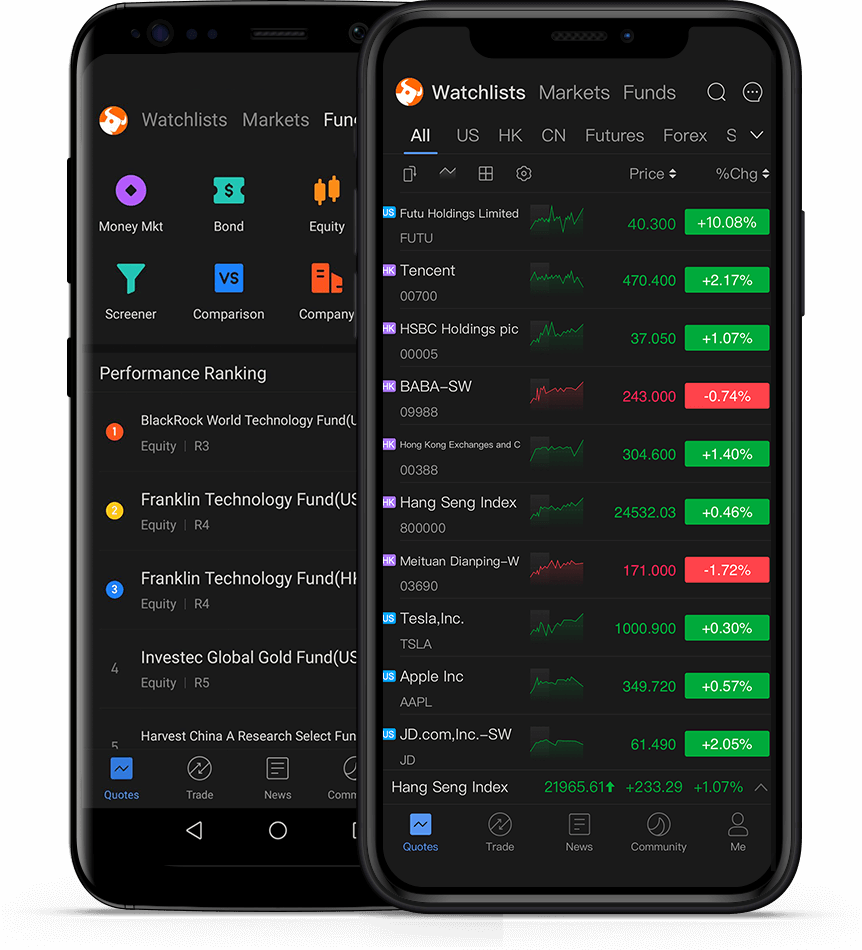 Millisecond-Speed Trading

3 minutes to open an account & 0.0037s to place an order. Execute trades quickly and securely with access to margin financing.

Free Real-time Market Data

Free access to advanced real-time stock quotes (HK stocks / US stocks / China A-share), market data and news.

Interactive investor community

NiuNiu community allows users to exchange investment opinions and ideas and includes a wide variety of content for investor education.
moomoo
Preferred Platform for Overseas Investors
moomoo is the international version of Futubull and was specially designed for overseas investors to provide global investment services. moomoo supports transactions for stocks, options, ADRs, ETFs and other financial products in U.S. markets. With moomoo, investors can not only open an online account for free and enjoy commission-free trades, but can also easily access real-time quotes, in-depth industry analysis and an extensive collection of up-to-date financial information.
Free Trading

Zero commission trading with no hidden fees.

Real-time Quotes

Free NBBO quotes, transaction details, graphical financial data and analyst ratings.

Latest Global News

24/7 updated global business & financial news and insights.