Our Services
We provide our users and clients with a comprehensive set of services throughout their investing experience. Our core services include trade execution and margin financing. We surround our core offerings with a variety of value-added services, many of which we provide free of charge, to address our clients' broader brokerage needs as well as increase general client engagement.
Trading, clearing and settlement

Through our proprietary digital platform, Futubull, we provide trading, clearing and settlement services which allow our clients to trade securities, such as stocks, warrants, options, and exchange-traded funds, or ETFs, across different markets.Users can open an account online in 5 minutes and begin trading.

Margin financing and securities lending services

Our margin financing and securities lending services provide real-time, cross-market securities-backed financing to our clients. We have grown these services rapidly since introduction, a reflection, we believe, of both our ability to cross-sell as well as our clients' receptivity to increasingly sophisticated investing tools delivered seamlessly. Up to now, about 1/3 of our clients who had traded on our platform had used our margin financing and securities lending services.

Market data and news feeds

We surround our trading and margin financing services and enhance our user and client experience with real-time stock quotes from the China, Hong Kong and United States equity markets, market data and news, research, as well as powerful analytical tools, providing our clients with a data rich foundation to simplify the investing decision-making process. We also provide a number of advanced and intuitive tools which allow our users and clients to customize the manner in which they monitor the capital markets.

User community and social interaction functions

We improve the investing experience of our users and clients by facilitating a social user community, NiuNiu Community, embedded within our Futubull platform.In contrast to traditional investing platforms and other online brokers, we have embedded social media tools to create a user-centered network and link up users, investors, companies, analysts, media and key opinion leaders. This fosters the free flow of information, reduces information asymmetry and supports the investing decision-making process. For instance, users can exchange market views, watch live broadcasts of corporate events and participate in investment education courses offered through the NiuNiu Classroom.

Corporate services

We help corporate clients establish and administer the platforms of their employee stock option plans (ESOP) and provide IPO subscription services to many listed companies. In this capacity we are able to nurture relationships with both corporate clients and their employees who become our retail clients, serving the dual purpose of diversifying our revenues and acquiring retail clients.We are known for our professional consulting team and advanced management system, gaining extensive customer base and rich management experience.
Our Platforms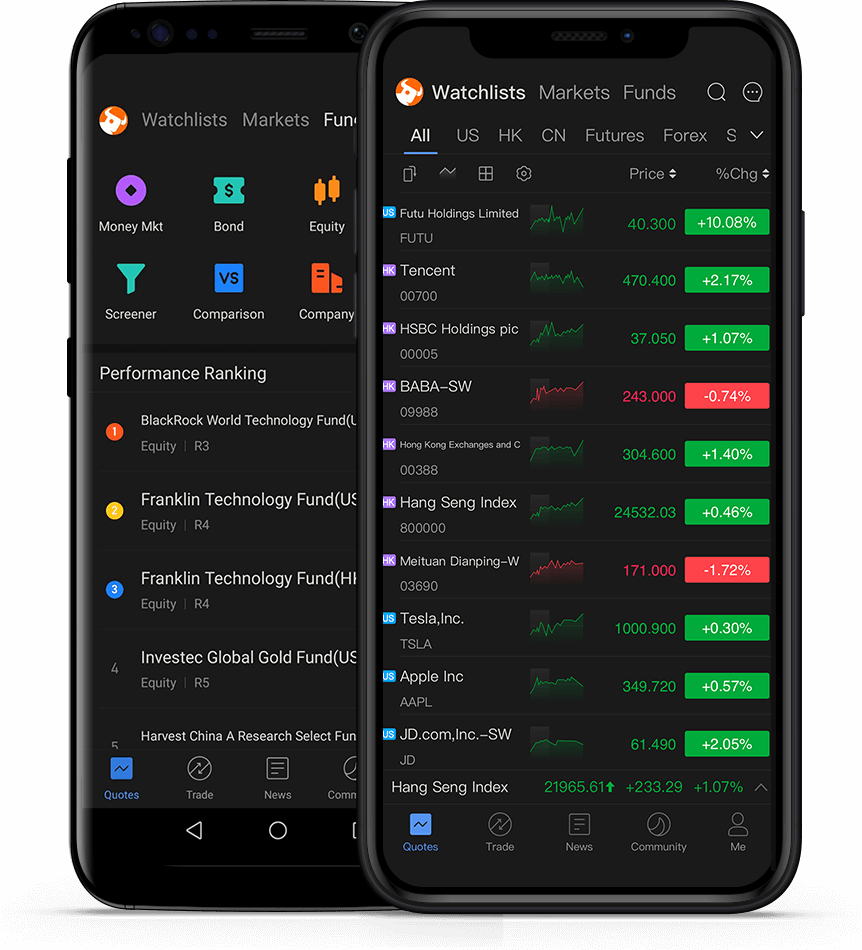 Futubull
A leading technology-driven online brokerage services platform
Futubull is our proprietary digital platform that allows investors to trade securities in various markets and surrounds this core trading functionality with a variety of products and services designed to facilitate the investing process. Specifically, Futubull provides real-time stock quotes, market data and news as well as an interactive investor community where our users and clients can exchange investment views and ideas.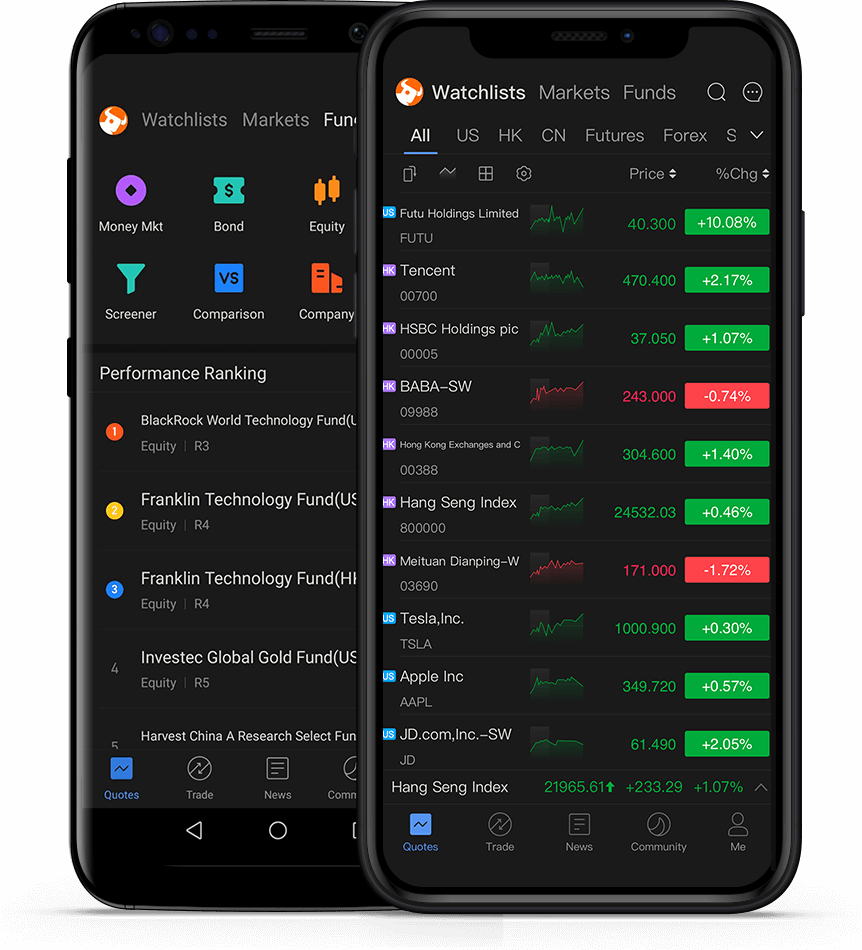 Millisecond-Speed Trading

5 minutes to open an account & 0.0037s to place an order. Execute trades quickly and securely with access to margin financing.

Free Real-time Market Data

Free access to advanced real-time stock quotes (HK stocks / US stocks / China A-share), market data and news.

Interactive investor community

NiuNiu community allows users to exchange investment opinions and ideas and includes a wide variety of content for investor education.